Why are they all smiling when the temperature is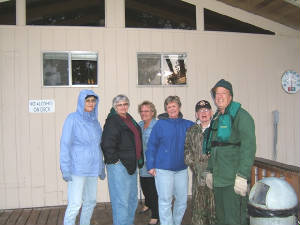 in the low 40's and no alcohol is allowed?
Bob Judkins has his crappie catch weighed in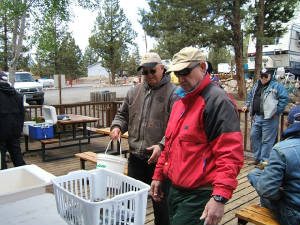 by Contest Director Mike Schnell
Bud Hartman shows off his bucket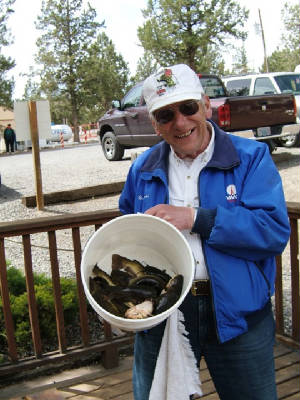 of bullhead catfish
After much anticipation and careful selection of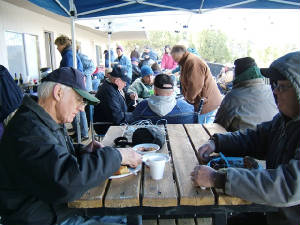 the many offerings, dinner is being consumed
It's back to the table for dessert for Mark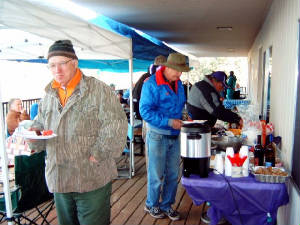 Van Duser, Ron Jones & others
Bill & Julie Ramsour, Shirley & Jack Swart
and Don Coville
Mike Myrick has the full attention of the Covilles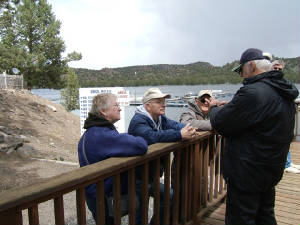 & Bob Judkins. Lecture, lesson or lying????
I hope Jim Liddell & Russ Miyada aren't laughing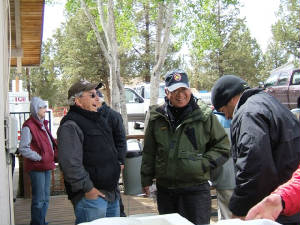 at Dave Schnell's catch
Gene Collins, Eric Tonsager, Bill Ramsour &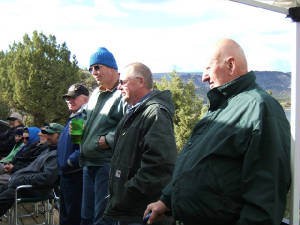 Art Israelson anxiously await the potluck being ready
Besides fishing, club member are really adept
at eating and chatting, especially about fishing
More of the chatting and eating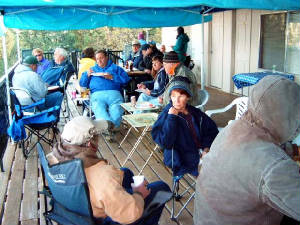 Art, Mike Schnell, Herb Doumitt & Ron Jones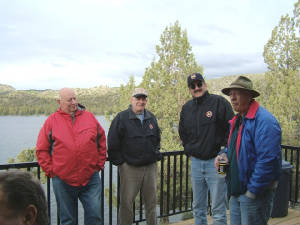 enjoy the sunny but cool afternoon
The reservoir from the deck when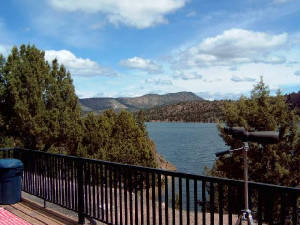 the wind was fairly calm